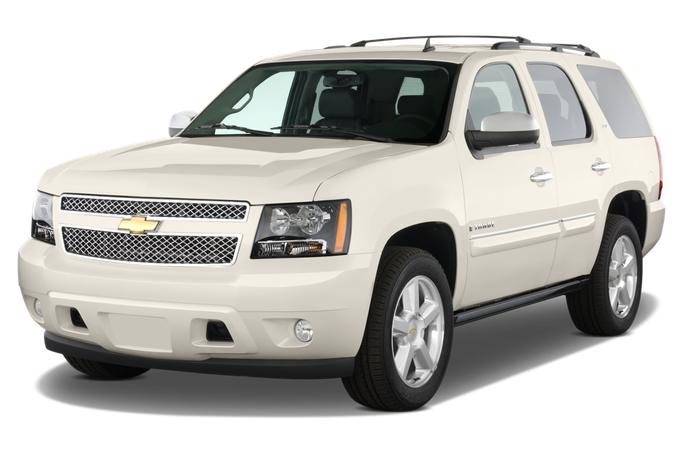 TUNE-UP AND ROUTINE MAINTENANCE
V6 ENGINE
VB ENGINES
GENERAL ENGINE OVERHAUL PROCEDURES
COOLING, HEATING AND AIR-CONDITION ING SYSTEMS
FUEL AND EXHAUST SYSTEMS
ENGINE ELECTRICAL SYSTEMS
EMISSIONS AND ENGINE CONTROL SYSTEMS
MANUAL TRANSMISSION 
AUTOMATIC TRANSMISSION
TRANSFER CASE 
CLUTCH AND DRIVELINE
SUSPENSION AND STEERING SYSTEMS
BODY
CHASSIS ELECTRICAl SYSTEMS
WIRING DIAGRAMS
GLOSSAR
MASTER INDEX
Chevrolet Tahoe 1994-1999 - Operation, Repair and Maintenance Manual Download
4WD Pickup, Sierra, Silverado, Suburban, Tahoe, Yukon & AWD Escalade
Gasoline Engines 4,3 liter. (V6) 5.0; 5.7; 7.4 liters. (V8)
Chevrolet Tahoe 2000-2006 Download
Covers U.S. and Canadian models of
Chevrolet Silverado, GMC Sierra and
Sierra Denali Pick-ups (1999 thru 2006 and 2007 11Ciassic11
models), Chevrolet Suburban and Tahoe, GMC Yukon,
Yukon XL and Yukon Denali (2000 thru 2006),
A
Chevrolet Avalanche (2002 thru 2006)
Two- and four-wheel drive, gasoline engine versions
TRANSMISSION
 Due to the complexity of the automatic transmission,
it's difficult for the home mechanic to properly diagnose and
service this component. For problems other than the following,
the vehicle should be taken to a dealer service department or a
transmission shop.
 General shift mechanism problems
1 Chapter 78 deals with checking and adjusting the shift cable on
automatic transmissions. Common problems that may be attributed to
poorly adjusted cable are:
a) Engine starting in gears otl1er than Park or Neutral.
b) Indicator on shifter pointing to a gear other than the one actually
being selected.
c) Vehicle moves when in Park.
Transmission will not downshift with accelerator
pedal pressed to the floor
Transmission pressure control solenoid valve faulty. Check for
Diagnostic Trouble Codes
Lubricant leaks from the vent or output shaft seals
1 Transfer case is overfilled. Drain to the proper level
2 Vent is clogged or jammed closed. Clear or replace the vent.
3 Output shaft seal incorrectly installed or damaged. Replace the
seal and check contact surfaces for nicks and scoring.
Oil leak at seal end of driveshaft
Defective transmission or transfer case oil seal. See Chapter 7 for
replacement procedures. While this is done, check the splined yoke for
burrs or a rough condition that may be damaging the seal. Burrs can be
removed with crocus cloth or a fine whetstone.
Brake pedal feels spongy when depressed
1 Air in the hydraulic lines. Bleed the brake system 
2 Faulty flexible hoses. Inspect all system hoses and lines. Replace
parts as necessary.
3 Master cylinder mounting bolts/nuts loose.
4 Master cylinder defective