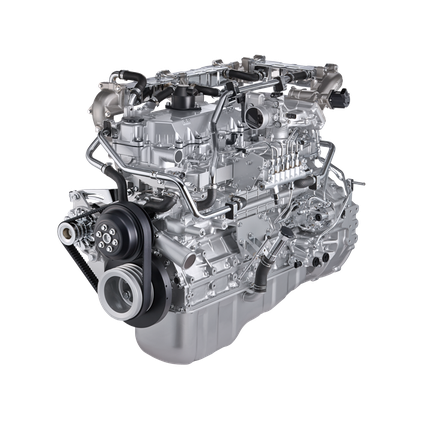 Any Isuzu automobile diesel engine, whether intended for an off-road vehicle or a powerful truck, is an alloy of high quality, economy and excellent performance. Their release is one of the company's priority activities. Since 1996, the engines have started to install the Common Rail fuel injection system, and since 1999 it has been installed on almost all power units of the company.
One of the most popular car engines, among those working on diesel fuel, is 4NF1. They are equipped with popular Elf trucks all over the world. The engine is highly reliable, with a volume of 4.3 liters gives a power of 130 hp. The designers found a balance between the weight and the technical characteristics of the engine, allowing the engine to be installed on light and medium trucks. In compliance with the operating rules, the resource of the engine 4NF1 was estimated by experts at 1 million kilometers. The presence of a mechanical injection system in these engines makes their repair simple and less expensive.
3CB1
3CD1
4BG1T
4BG1TCG
4BG1TCG01
4EH2-TC
4HK1XYSA-01
4HK1XYSA-02
4JG1T
4JJ1-TCS
4JJ1XYSA-01
4LE1
4LE2
6BG1
6BG1T
6BG1TQA03
6BG1TRA
6HK1XQA
6HK1XQA-S
6HK1XQA01
6HK1XYSA-01
6SD1-TQA01
6UZ1-TCS
6WG1XQA
6WG1XQA01
6WG1XYSA-01
6WG1XYSA03
8GF1
BB-4BG1T
Isuzu 4LE1T,4LE1NA engines Service Manuals - Engine External views, Engine data and specifications, EC Emission Control lable, Identification,
Isuzu Engine after service, Fuel, Lubricant, Coolant , Engine Operation.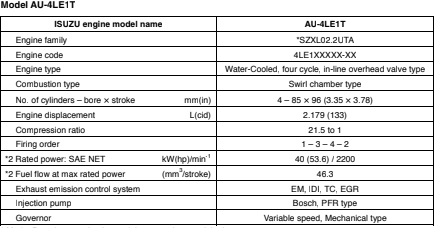 Isuzu Engine 4J series Workshop Manual - Service Information,Engine Mechanical, 4JB1/4JB1T/4JB1-TC/4JG2 Engine, Engine Cooling, Fuel System, Engine Electrical, Exhaust Gas Recirculation (EGR)  System,  Exhaust, Turbocharger.
Isuzu engine 4JG1 Workshop Manual - Manintenance, Engine Assembly,
Lubricating System, Cooling System, Fuel System, Engine Electricals, Troubleshooting, special Tool List, Repair standarts, Conversion Table.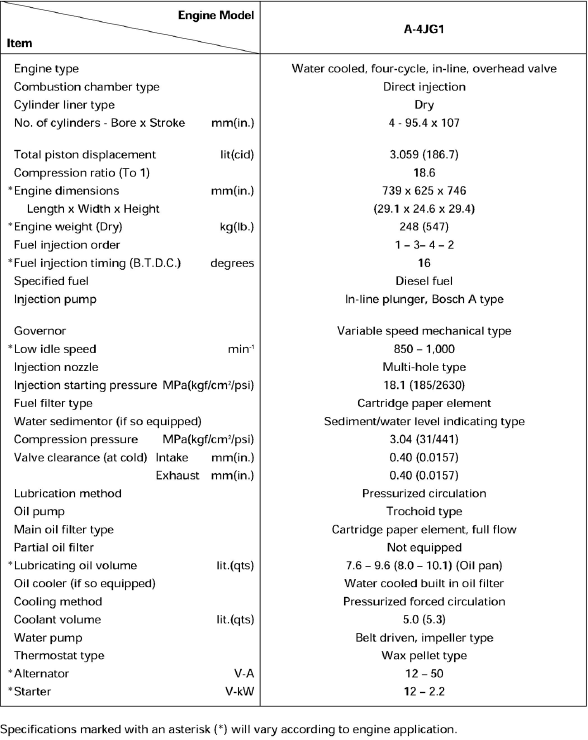 Isuzu engine 6SD1T Workshop Manuals Manintenance, Engine Assembly,Inspection and Repair, Disassembly. Lubricating System, Cooling System, Fuel System, Engine Electricals, Troubleshooting, special Tool, Repair standart, Conversion Table.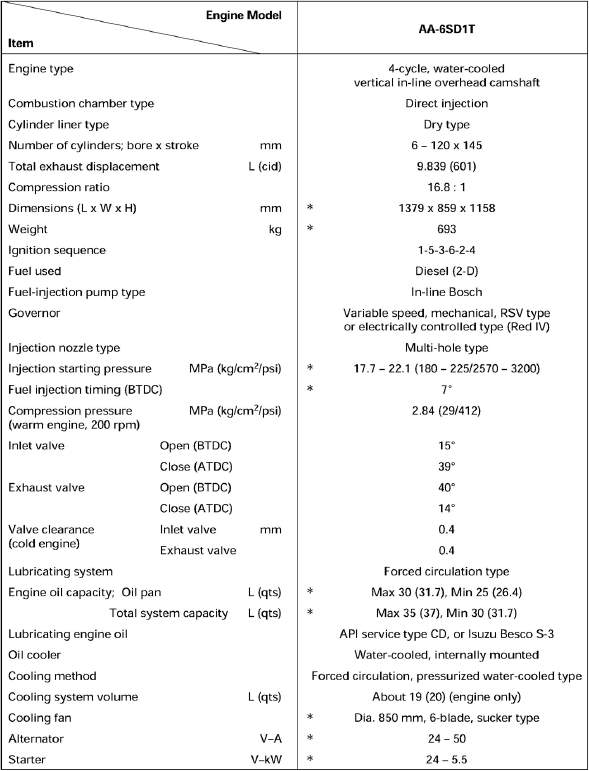 Isuzu engine C22NE,22LE,20LE Workshop Manuals - Engine Diagnosis, Engine Mechanical, Cooling, Fuel, Electrical, Ignition System,  Starting and Charging System, Driveability and Emissions, Engine Exhaust, Engine Lubrication, Engine Speed Control System, Induction.