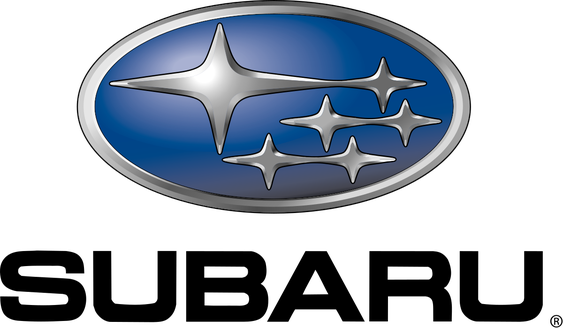 What are you talking about?
In Subaru, self-diagnosis systems OBD-I and OBD-II are used. The purpose of these systems is unified definition of faults in various units and units of the car for making a decision on the subsequent repair.
The procedure for reading OBD-I codes is similar to Morse code: short pulses (0.2 seconds long) - units, long (1.2 seconds) - dozens. Pauses between pulses within one code are 0.3 seconds, and the codes (if there are several of them) are separated by long pauses in 1.8 seconds. OBD-I diagnostic codes are two-digit (they are also called "short", in contrast to the "long", five-digit extended diagnostic OBD-II codes).
OBD I error codes
1988 and later models with Single-Point Fuel Injection
11 Crank angle sensor or circuit (CranckShaft Sensor) Crankshaft sensor or its electrical circuit
12 Starter switch or circuit The starter switch remains permanently on or off
13 Cam position sensor or circuit (CamShaft Sensor) The camshaft angle sensor or its electrical circuit
14 Fuel injector - abnormal output Fuzzy operation of the fuel injector
21 Coolant temperature sensor or circuit Coolant temperature sensor or its electrical circuit
23 Air flow meter or circuit The air flow sensor or its electrical circuit
24 Air control valve or circuit Air regulating valve or its electrical circuit
31 Throttle sensor or circuit Throttle position sensor or its electric circuit
32 Oxygen sensor or circuit Oxygen sensor  or its electrical circuit
33 Vehicle Speed Sensor (VSS) or circuit The speed sensor or its electrical circuit
34 EGR solenoid or circuit Exhaust gas recirculation valve or its electrical circuit
35 Purge control solenoid or circuit Cleaning solenoid valve or its electrical circuit
42 Idle switch or circuit Incorrect switching signal
45 Kick-down control relay or circuit Kick-down switch or its electric circuit (for automatic gearbox)
51 Neutral switch continuously in the on position The neutral switch remains permanently on (for manual transmission)
55 EGR temperature sensor or circuit Temperature sensor or its electrical circuit
61 Parking switch or circuit Parking / parking switch or its electrical circuit
0101 Short circuit to + in the mass flow sensor circuit MAF
0102 Short to housing in mass air flow sensor circuit MAF
0103 Short to + in the MAF circuit
0106 Inlet manifold pressure sensor circuit failure (MAP)
0106 Short to housing in intake pressure sensor circuit
0107 Short to housing in MAP sensor circuit
0107 Short to housing in intake pressure sensor circuit
0108 Short to + in the MAP sensor circuit
0108 Short to + in the inlet pressure sensor circuit
0111 Suction air temperature sensor circuit failure (IAT)
0112 Short to housing in IAT intake air temperature sensor circuit
0113 Short to + in the IAT intake air temperature sensor circuit
0117 Short to the housing in the coolant temperature sensor circuit (ECT)
0118 Short to + in the coolant temperature sensor circuit (ECT)
0121 Short to + in throttle position sensor TPS circuit
0122 Short to the body in the throttle position sensor circuit TPS
0123 Short to + in throttle position sensor TPS circuit
0125 The temperature of the coolant is insufficient for the proper functioning of the feedback in the fuel supply control circuit
0128 Thermostat
0130 Failure in the chain of the dokalitic lambda probe (H4)
0130 Failure in the circuit of postcatalytic lambda probe (H4)
0131 A break in the chain of a dokalitic lambda probe (H4)
0132 Short circuit to + in the chain of the dokalitic lambda probe (H4)
0133 The delayed reaction of the dokalitic lambda probe (H4)
0135 Failure in the heater circuit of a dental Lambda Probe
0136 Failure in the circuit of the postcatalytic lambda probe (H4)
0137 Short to the body in the chain postcatalytic lambda probe (H6)
0138 Short circuit to + in the circuit of postcatalytic lambda probe (H6)
0139 The delayed response of the postcatalytic lambda probe
0141 Fault in heater circuit of postcatalytic lambda probe
0151 Open circuit in postcatalytic lambda probe of the left cylinder bank (H6)
0152 Short circuit to + in the circuit of the postcatalytic lambda probe of the left cylinder bank (H6)
0153 Delayed reaction of the dokalitic lambda probe of the left-hand cylinder bank (H6)
0170 Refueling / re-enrichment of the air-fuel mixture (H4)
0171 Removal of the mixture according to the signal of the dental Lambda probe of the right-hand cylinder bank (H6)
0172 Re-enrichment of the mixture by the signal from the datalthalic lambda probe of the right-hand cylinder bank (H6)
0174 Removal of the mixture by the signal of the dokalitic lambda probe of the left cylinder bank (H6)
0175 Re-enrichment of the mixture according to the signal of the dokalitic lambda probe of the left-hand cylinder bank (H6)
0181 Fault in the fuel temperature sensor circuit in the tank
0182 Short circuit to + in the fuel temperature sensor circuit in the tank
0183 Short to the body in the fuel tank temperature sensor circuit
0244 Turbocharger Wastegate Solenoid A Range / Performance (High Input)
0245 Turbocharger Wastegate Solenoid A Low
0246 Turbocharger Wastegate Solenoid A High
0249 Turbocharger Wastegate Solenoid B Low
0250 Turbocharger Wastegate Solenoid B High
0261 Short to housing in injector circuit 1
0264 Short to housing in injector circuit 2
0267 Short to housing in injector circuit 3
0270 Short to housing in injector circuit 4
0301 Ignition in cylinder 1
0302 Ignition in cylinder 2
0303 Ignition in cylinder 3
0304 Ignition in cylinder 4
0305 Ignition in the cylinder No. 5
0306 Ignition in cylinder No. 6
0325 Open in the detonation sensor circuit
0327 Short to housing in knock sensor circuit
0328 Short to + in the detonation sensor circuit
0330 Open in the detonation sensor circuit
0332 Short to housing in knock sensor circuit
0333 Short to + in the detonation sensor circuit
0335 Crankshaft Position Sensor Circuit Failure (CKP)
0336 Crankshaft Position Sensor Circuit Failure (CKP)
0340 Camshaft Position Sensor Circuit Failure (CMP)
0341 Camshaft Position Sensor Circuit Failure (CMP)
0350 Ignition Coil Circuit Failure
0365 Camshaft Position Sensor Circuit Failure (Bank1)
0390 Camshaft Position Sensor Circuit Failure (Bank2)
0400 Exhaust Gas Recirculation (EGR) failure (H6)
0420 Inadmissible reduction in the efficiency of the catalytic converter
0442 EVAP Control System Leak Detected (Small Leak)
0444 Short-circuit to the body in the control circuit of the purge valve of the coal adsorber EVAP (H4)
0445 Short circuit to + in the control circuit of the purge valve of the coal adsorber EVAP (H4)
0447 EVAP Control System Vent Control Circuit Open
0448 EVAP Control System Vent Control Circuit Short
0451 Fuel tank pressure sensor circuit failure
0452 Short to + in the fuel pressure sensor circuit in the tank
0453 Short to the body in the fuel pressure sensor circuit in the tank
0456 EVAP Control System Leak Detected (Very Small Leak)
0457 EVAP Control System Leak Detected (Fuel Cap Loose / Off)
0458 Short to the body in the control valve circuit
0459 Short circuit to + in the control circuit of the purge valve of the coal adsorber EVAP (H6)
0461 Improper functioning of the fuel gauge
0462 Short to the body in the fuel gauge circuit
0463 Short circuit to + in the fuel gauge circuit
0464 Infringement of stability of an input signal of the gauge of a stock of fuel (Н4)
0480 Short to the housing in the relay circuit 1 of the cooling fan (H4)
0483 Cooling Fan Failure
0500 Vehicle speed sensor failure (VSS)
0506 An unexpected decrease in the engine speed when the idle speed stabilization system (IAC)
0507 Unexpected increase in crankshaft speed when IAC trips
0508 Short to the body in the chain of the idle speed stabilization system (IAC)
0509 Short to + in the chain of the idle speed stabilization system IAC
0512 Short to + in the starter switch circuit
0513 Invalid immobilizer key (H6)
0545 Short to the body in the exhaust gas temperature sensor circuit
0546 Short to + in the EGR sensor circuit
0562 Short to the body in the charge system circuit (H4)
0563 Short circuit to + in the charge system circuit (H4)
0601 Internal Control Module Memory Checksum Error
0604 Internal Control Module RAM Error
0661 Short to housing in the control solenoid circuit of the induction valve (H6)
0662 Short to + in the control solenoid circuit of the induction valve (H6)
0691 Short to housing in relay 1 circuit of cooling fan (H4)
0692 Short to + in the relay circuit 1 of the cooling fan (H4)
0703 Brake sensor circuit breakage
0705 Sensor-switch failure in automatic transmission position
0710 ATF temperature sensor circuit failure
0715 Failure in the turbocharger circuit of the automatic torque converter
0720 Malfunction in the VSS circuit No.2 (H4) / front (H6)
0725 Engine speed failure
0731 Faults in the 1st gear enable signal
0732 Faults in the 2nd gear enable signal
0733 Faults in the 3rd gear enable signal
0734 Faults in the 4th gear enable signal
0741 Faulty operation of the torque converter lock-up clutch
0743 Electrical fault in the torque converter lock-up clutch (actuator e / m blocking valve)
0748 Electrical failure in the line of the pressure control valve in the line
0753 Electrical failure in the e / m circuit of the switching valve 1
0758 Electrical failure in the e / m circuit of the switching valve 2
0778 Circuit failure of the brake pressure control valve 2-4
0785 Circuit failure of brake control valve 2-4
0851 Short to the body in the sensor start-up switch circuit (H6)
0852 Short to + in the sensor start-up circuit-breaker (H6)
0864 Automatic transmission diagnostic input circuit fault (H6)
0865 Short to the body in the input circuit for the diagnosis of automatic transmission (H6)
0866 Short to + in the input circuit of the automatic transmission diagnosis (H6)
Sub 11 Camshaft Position Sensor Circuit Failure (Bank1)
Sub 21 Camshaft Position Sensor Circuit Failure (Bank2)
Sub 31 Short to housing in the heater chain of the datalytical lambda probe
Sub 32 Short to + in the heater circuit of the datalytical lambda probe
Sub 34 Turbo Charger Bypass Valve Control Circuit Low
Sub 35 Turbo Charger Bypass Valve Control Circuit High
Sub 37 Short to the case of the heater circuit of the postcatalytic lambda probe
Sub 38 Short to + in heater circuit of postcatalytic lambda probe
Sub 51 Short to the housing in the heater circuit of the dental Lambda probe of the left-hand cylinder bank (H6)
Sub 52 Short to + in the heater circuit of the dental Lambda probe of the left-hand cylinder bank (H6)
Sub 65 Fault in the fuel injection circuit of the air admixture injector valve (H4)
Sub 66 Short to housing in the e / m circuit of the air admixture injector valve (H4)
Sub 67 Short circuit to + in the air circuit of the air mixer injector valve (H4)
Sub 1090 Tumble Generated Valve System 1 (Valve Open)
Sub 1091 Tumble Generated Valve System 1 (Valve Close)
Sub 1092 Tumble Generated Valve System 2 (Valve Open)
Sub 1093 Tumble Generated Valve System 2 (Valve Close)
Sub 1094 Tumble Generated Valve Signal 1 Circuit Malfunction (Open)
Sub 1094 Tumble Generated Valve Signal 2 Circuit Malfunction (Open)
Sub 1095 Tumble Generated Valve Signal 1 Circuit Malfunction (Short)
Sub 1097 Tumble Generated Valve Signal 2 Circuit Malfunction (Short)
Sub 1102 Short to the body in the control circuit of the pressure control valve at the inlet (atm / turbine)
Sub 1110 Short to housing in atmospheric pressure sensor circuit
Sub 1111 Short to + in the atmospheric pressure sensor circuit
Sub 1112 Atmospheric pressure sensor circuit failure
Sub 1122 Short to + in the control circuit of the inlet pressure control valve (atm / turbine)
Sub 1130 Break in the chain of the dokalitic lambda probe (H4)
Sub 1131 Short circuit in the chain of the datalatal lambda probe (H4)
Sub 1134 Failure of the microprocessor of the dental Lambda Probe (H6)
Sub 1135 Break in the chain of the dokalitic lambda probe (H4)
Sub 1136 Short circuit in the chain of the dokalitic lambda probe (H4)
Sub 1137 Failure in the chain of a dokalitic lambda probe (H4)
Sub 1137 Failure in the chain of a dokalitic lambda probe (H4)
Sub 1139 Fault in the heater circuit of the pre -atal lambda probe of the right-hand cylinder bank (H6)
Sub 1140 Fault in the heater circuit of the dental Lambda probe of the left cylinder bank (H6)
Sub 1141 Short to housing in mass flow sensor MAF circuit
Sub 1142 Short to the body in the throttle position sensor circuit TPS
Sub 1143 Short to housing in the MAP sensor circuit
Sub 1144 Short to + in the MAP sensor circuit
Sub 1146 Inlet pressure sensor circuit failure
Sub 1152 Short to the body in the chain of the dental Lambda probe of the right-hand cylinder bank (H6)
Sub 1153 Short to + in the chain of the dental Lambda probe of the right-hand cylinder bank (H6)
Sub 1154 Short to the body in the chain of the dental Lambda Probe of the left-hand cylinder bank (H6)
Sub 1155 Short circuit to + in the chain of the dental Lambda probe of the left cylinder bank (H6)
Sub 1230 Fuel Pump Controller
Sub 1235 Short to the body in the control valve circuit at the inlet
Sub 1236 Short to + in the control valve circuit at the inlet
Sub 1237 Short to the body in the solenoid valve circuit of the exhaust system control
Sub 1238 Short to + in the solenoid valve circuit of the exhaust system control
Sub 1239 Short to the body in the solenoid valve circuit of the exhaust system control
Sub 1240 Short to + in the solenoid valve circuit of the exhaust system control
Sub 1244 Turbocharger Wastegate Solenoid A Range / Performance (Low Input)
Sub 1245 Turbocharger Wastegate Solenoid A Range / Performance (fail-safe)
Sub 1247 Relief Valve Control Solenoid 1 Circuit Low
Sub 1248 Relief Valve Control Solenoid 1 Circuit High
Sub 1249 Relief Valve Control Solenoid 2 Circuit Low
Sub 1250 Relief Valve Control Solenoid 2 Circuit High
Sub 1301 Combustion misfires (high exhaust gas temperature)
Sub 1306 OCV Solenoid Valve Signal 1 Circuit Malfunction (Open)
Sub 1307 OCV Solenoid Valve Signal 1 Circuit Malfunction (Short)
Sub 1308 OCV Solenoid Valve Signal 2 Circuit Malfunction (Open)
Sub 1309 OCV Solenoid Valve Signal 2 Circuit Malfunction (Short)
Sub 1312 Exhaust Temperature Sensor Circuit Failure
Sub 1400 Short to the body in the control circuit of the fuel pressure control valve in the tank
Sub 1420 Short to + in the control circuit of the fuel pressure control valve in the tank
Sub 1442 Faulty fuel gauge 2 circuit (H4)
Sub 1443 Control solenoid ventilation error
Sub 1446 Short to + in the fuel level sensor circuit in the tank
Sub 1447 Short to the body in the fuel level sensor circuit in the tank
Sub 1448 Fault in the fuel level sensor circuit in the tank
Sub 1480 Short to + in the relay circuit 1 of the cooling fan (H4)
Sub 1491 Positive Crankcase Ventilation (Blow-by) Function Problem
Sub 1492 Short to housing in the signal circuit of the EGR 1 (H4)
Sub 1493 Short circuit to + in the signal circuit 1 of the E / E valve (H4)
Sub 1494 Short to housing in signal circuit 2 e / m EGR valve (H4)
Sub 1495 Short to + in the signal circuit 2 E / m EGR valve (H4)
Sub 1496 Short to housing in the signal circuit 3 e / m valve EGR (H4)
Sub 1496 Short to housing in the signal circuit 4 e / m valve EGR (H4)
Sub 1497 Short to + in the signal circuit 3 E / m EGR valve (H4)
Sub 1497 Short to + in the signal circuit of the E / E 4 EGR valve (H4)
Sub 1507 Malfunction of functioning of system of stabilization of turns of idling (transition in an emergency mode)
Sub 1510 Short to housing in the signal circuit of the e / m valve IAC 1 (H4)
Sub 1511 Short to + in the signal circuit 1 e / m valve IAC (H4)
Sub 1512 Short to housing in the signal circuit 2 e / m valve IAC (H4)
Sub 1513 Short to + in the signal circuit 2 e / m valve IAC (H4)
Sub 1514 Short to housing in the signal circuit 3 e / m valve IAC (H4)
Sub 1515 Short to + in the signal circuit 3 e / m valve IAC (H4)
Sub 1516 Short to housing in the signal circuit 4 e / m valve IAC (H4)
Sub 1517 Short circuit to + in the signal circuit of the motor 4 IAC valve (H4)
Sub 1518 Short to housing in starter circuit
Sub 1540 Circuit failure VSS 2 (H4)
Sub 1544 Exhaust gas temperature exceeded
Sub 1559 Intake manifold fault
Sub 1560 Feedback Circuit Failure
Sub 1570 Immobilizer Antenna
Sub 1571 Immobilizer reference code (IMM) and ECM mismatch
Sub 1572 Immobilizer circuit failure (IMM) (except antenna path)
Sub 1573 ECU communication timeout errors
Sub 1574 Failure to identify the key identification code with an immobilizer
Sub 1576 Repeatable ROM (EEPROM) failure ECM
Sub 1577 EEPROM IMM Failure
Sub 1590 Short to + in the sensor start-up switch circuit (H4, models with automatic transmission)
Sub 1591 Short to the body in the sensor start-up circuit-breaker (H4, models with automatic transmission)
Sub 1592 Failure in the chain of the sensor-switch neutral transmission (H4, models with manual transmission)
Sub 1593 Failure in the input circuit for the diagnosis of automatic transmission
Sub 1594 Automatic transmission diagnostic input circuit fault (H4)
Sub 1595 Short to the body in the input circuit of the automatic transmission diagnosis (H4)
Sub 1596 Short to + in the input circuit of the automatic transmission diagnosis (H4)
Sub 1597 Short to the body in the chain control system traction (anti-slip)
Sub 1598 Short to + in the traction control circuit (traction control)
Sub 1698 Short to the body in the signal circuit of the engine torque control trip signal
Sub 1699 Short to + in the signal circuit of the engine torque control trip signal
Sub 1700 TPS circuit failure for automatic transmission
Sub 1701 Fault in the timing signal for automatic transmission
Sub 1703 Failure in the chain of the distribution solenoid valve clutch downshift transmission
Sub 1706 Error in the speed sensor circuit (rear wheels)
Sub 1707 Fault in the control circuit of the automatic all-wheel drive control valve
Sub 1711 Failure of the control signal trip signal 1 of the engine torque
Sub 1712 Failure of the control signal trip signal 2 of the engine torque
3550 The starter switch remains permanently on or off
3551 Pressure sensor of the supercharger or its electric circuit (for turbo)
3552 Supercharger control valve or its electric circuit (for turbo)
3553 Incorrect TPS switching signal
3554 Stability Control
3555 Transmission Control
3556 Exhaust gas pressure sensor defective
3557 The control valve of pressure of a mix or its electric chain
3558 Intake system
3559 The neutral switch remains permanently on (for manual transmission), the interlock switch (automatic transmission)
3560 Turbine pressure synchronization sensor, usually air hoses on this sensor
3561 Inlet pressure sensor MDP
3562 Solenoid Valve Adjustment Circuit Length Solenoid Valve
3563 CAN (communication error)
3564 Turbine speed sensor
3565 Automatic Transmission Solenoid (Tiptronic)
3566 Lean Burn System
3567 Relief Valve Control Solenoid Valve 1
3568 Relief Valve Control Solenoid Valve 2
3569 Antenna
3570 Turbocharging Pressure Control Output Signal
3571 VVT Systems (L)
3572 Mixing composition sensor # 2
3573 Mixing composition sensor # 1
3574 Electrical Generation Control Signal Circuit Malfunction
3575 Shift Solenoid Valve
3576 Shift Solenoid # 2 Circuit
3577 Low Clutch Timing Solenoid Circuit
3578 Brake Clutch Timing Solenoid Circuit Malfunction
3579 Lock-Up Duty Solenoid Circuit
3580 Line Pressure Duty Solenoid Circuit
3581 Brake Clutch Pressure Duty Solenoid Circuit Malfunction
3582 Transfer Clutch Duty Solenoid Circuit
3584 Lateral G Sensor Signal Circuit Malfunction